Transport of oversize cargo
Oversized cargo transport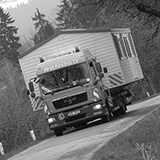 With us you can count on quality service, which is relied upon.
We have plenty of experience with oversized transports. Parts of structures, reservoirs, residential mobile homes, printers, ice cream parlors, art objects and other objects are not a problem for us - a combination of special transport technology and unique know-how allows us a number of bulk cargo transport without permits for oversize cargo, which brings our clients considerable financial savings.
Short story of František Hrachovina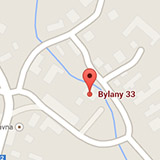 "... we are constantly expanding our services so that we were ready to meet customer requirements."
On February 4, 1992 founded Miroslav Hrachovina transport company, now led by his son František. From the outset, the main objective of the company was to provide quality transportation. Since its inception, we are constantly expanding our services to customers, so we are always ready to meet their requirements. Currently we provide a complex and secure transportation of oversize cargo. Within Czech Republic and the EU.